Latest News
07/26/18

WASHINGTON, D.C.– Congressman Brett Guthrie (KY-02) today voted in support of the Fiscal Year 2019 National Defens...

Read more

07/24/18

WASHINGTON, D.C.– Congressman Brett Guthrie (KY-02), Senate Majority Leader Mitch McConnell (R-KY), and Senator Ra...

Read more

06/28/18

WASHINGTON, D.C.– Congressman Brett Guthrie (KY-02) today applauded the House passage of the Fiscal Year 2019 Defe...

Read more
Show all items
Veterans Assistance
My offices are here to help you cut through the red tape and ensure that the federal government is working for you. Please contact my district office at (270) 842-9896 for assistance with veterans disability benefits, health care benefits, home loan certificates and replacement service medals.
To request assistance, you will need to print and complete this privacy release form. Federal law requires that we obtain your written permission before we can contact any federal agency on your behalf. Please explain in detail the problem(s) you are having and provide copies of any related documentation.
Please mail or fax your information to the Warren County Regional Office at:
996 Wilkinson Trace, Suite B2
Bowling Green, KY 42103
Fax: (270) 842-9081
All requests for assistance will remain confidential. You can download the privacy release form HERE.
If you are interested in receiving my Veterans Bulletin, please click HERE.
Guthrie Attends Grand Opening of Bowling Green VA Clinic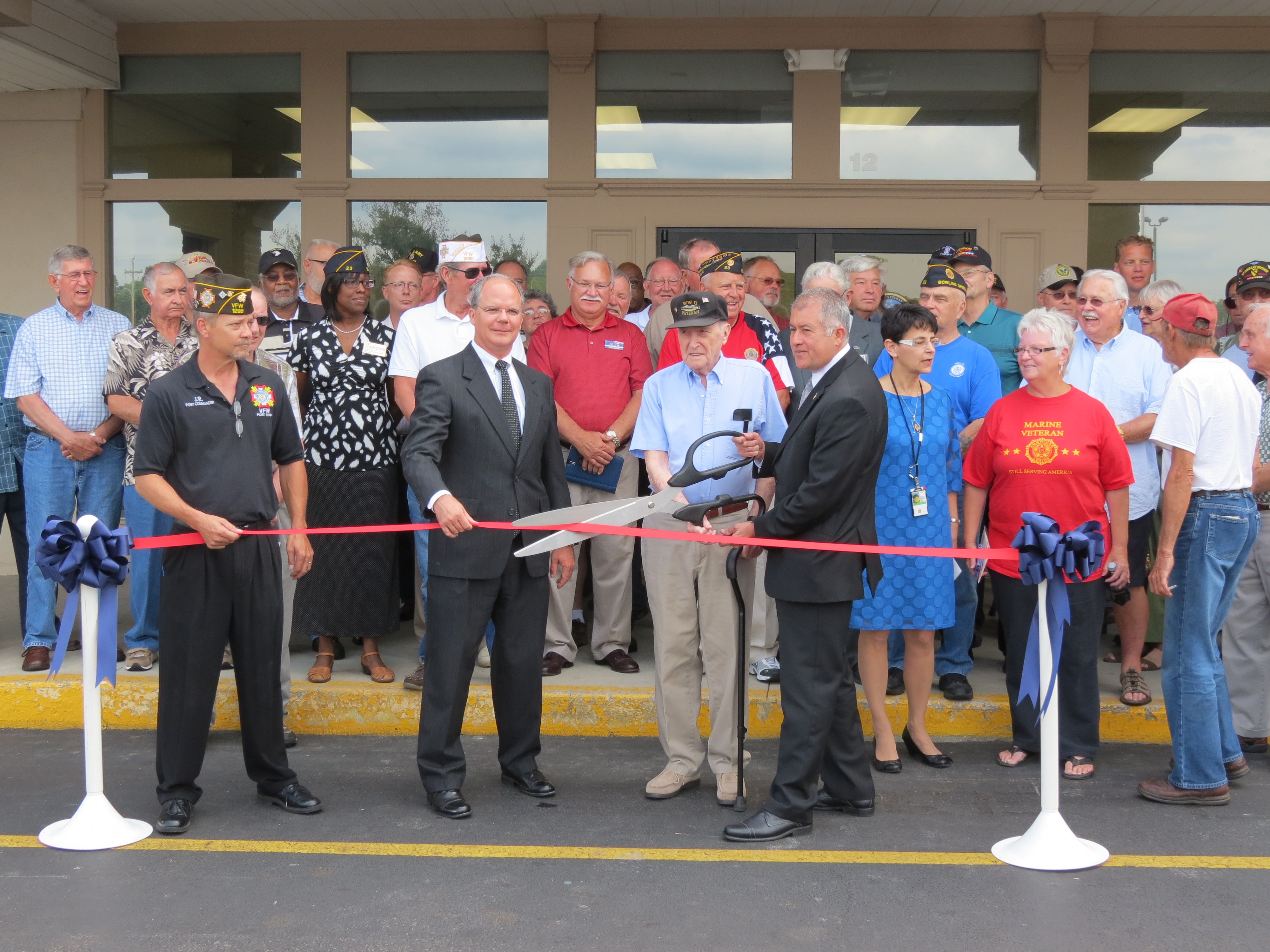 On Monday, June 2, 2014, Congressman Guthrie attended the grand opening of the Bowling Green VA clinic. Serving as keynote speaker, Congressman Guthrie stressed the importance of working together to ensure our veterans receive the best care possible. Congressman Guthrie also took a moment to address the recent findings of secret wait lists at a Phoenix, AZ VA facility. Calling the actions "horiffic," Congressman Guthrie assured the crowd that Congress is working to find out how this abuse of power happened, so it can be prevented in the future.
Guthrie Presents Posthumous Service Medals to Nephews of WWII Veteran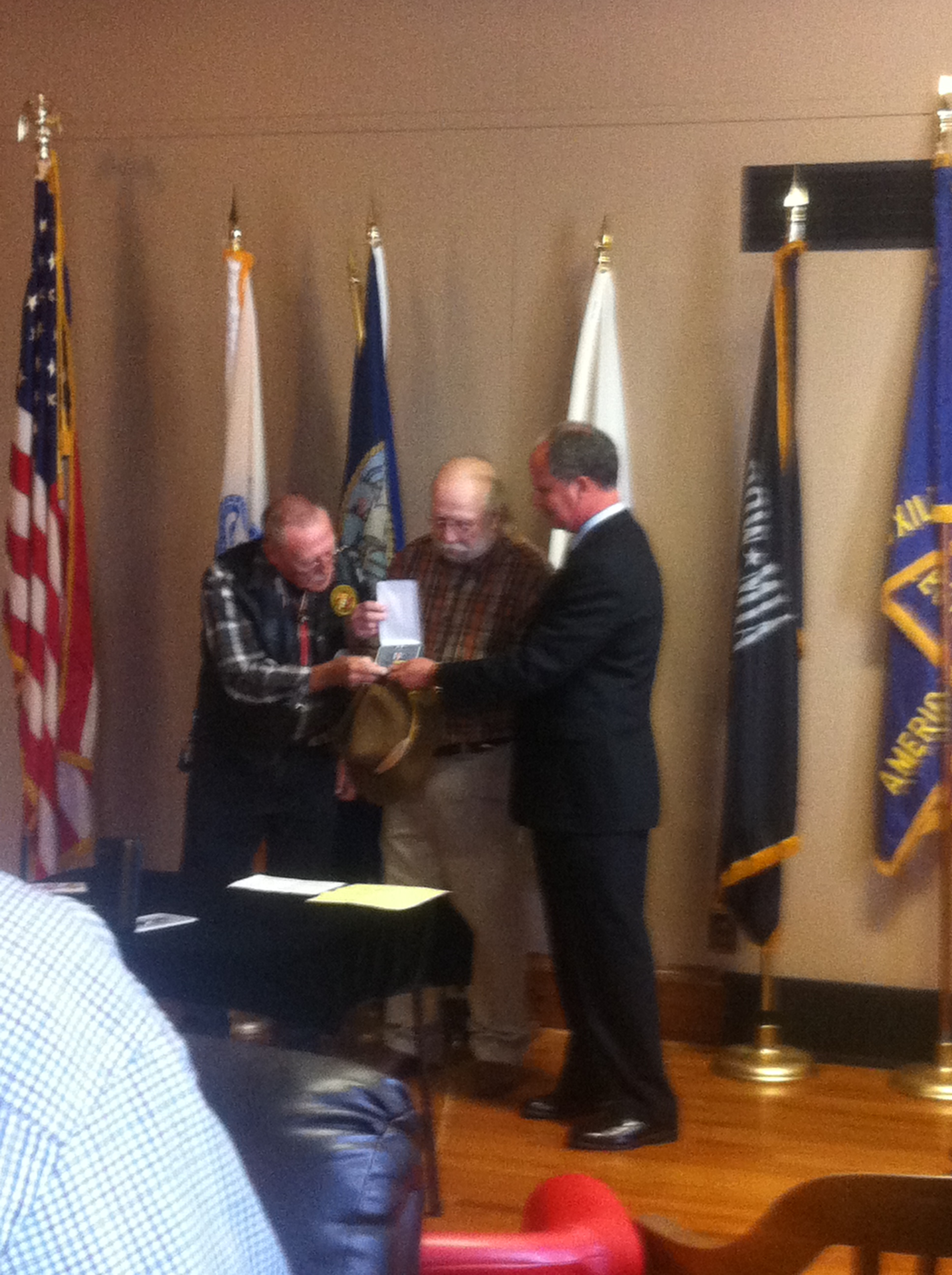 On Wednesday, May 14th, Congressman Guthrie presented six posthumous service medals to the family of WWII veteran CPT David Lee Wilhite. The medal presentation took place at the American Legion in Owensboro. CPT Wilhite was killed in action and is currently buried in Normandy, France.
For CPT Wilhite's honorable service, Jim and Fred Wilhite (nephews of CPT Wilhite) were presented the following medals by Congressman Guthrie:
Silver Star, Purple Heart, European-African-Middle Eastern, Campaign Medal & Bronze Star Attachment (Triple), World War II Victory Medal, Gold Star Lapel Button-Clutch – Issue: Gratuitous and the Air Medal & Oak Leaf Cluster Bronze Large (Double).